Hands down, the best part of an ILFI event is always the people you meet. While we work incredibly hard on the program, we know it's often the magical moments between sessions that lead to cross-pollination of ideas, forging of new partnerships, and inspiring action that move us closer to a Living Future.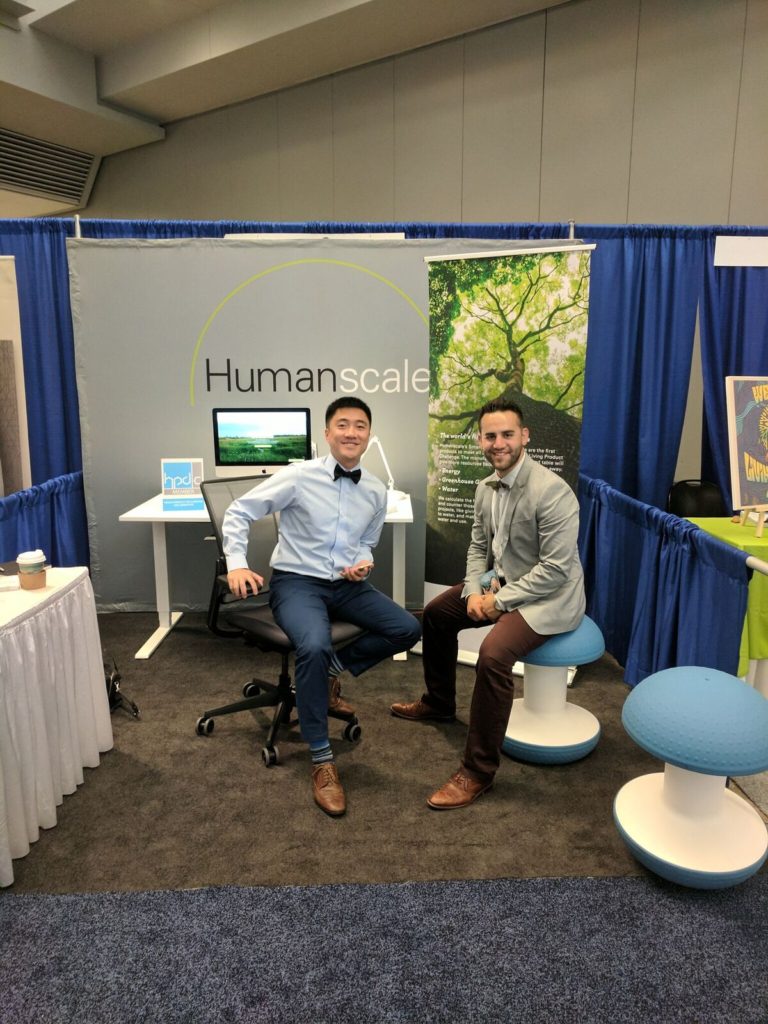 As we gear up for the Living Future unConference in Portland this May, I want to share a beautiful connection that formed during the 2017 Living Product Expo between Humanscale, a large furniture company committed to ergonomics and workplace well-being, and Knotzland, a Pittsburgh-based craft business that makes handmade bow ties from reclaimed materials.
Each year, the Expo showcases a number of manufacturers who strive to make healthier products that give back more than they take. One stalwart of the Expo has been Humanscale. As the first company to achieve all 20 Imperatives of the Living Product Challenge, Humanscale is committed to expanding the horizon of positive impacts it can create as a manufacturer.
A new element of last year's Expo was the participation of MONMADE, a trade group in Pittsburgh that supports a vibrant and growing ecosystem of regional craft businesses, maker enterprises, design/build shops, and entrepreneurial artists. Six MONMADE makers displayed their products, engaging attendees on the processes they use to design and make their crafts. One of the participating makers was Knotzland.
Based in Pittsburgh, Knotzland creates stylish bow ties from repurposed and reclaimed fabrics, a process also known as upcycling. "Upon understanding the harmful effects of the fashion industry," said founder Nisha Blackwell, "Knotzland set out to divert as much textile waste as possible from entering landfills while raising awareness around the importance of conscious consumerism." Through this model, Knotzland has brought together a large array of stakeholders into the sustainable fashion conversation, including artists, designers, upholstery shops, and other businesses, alongside their customers and the general public.
During the Expo, Alex Tselepis, Sustainability Coordinator at Humanscale, was instantly attracted to Knotzland's display of bow ties.
"I personally enjoy learning of all the different things that can be done withmaterials so I made it a point to visit all of the MONMADE tables. I also happen to be a bow tie man so I naturally drifted to the Knotzland display. The variety of materials and patterns was something not normally seen when bow tie shopping.

Nisha shared how she gets the materials for all her bow ties, including scraps from local clothing manufacturers. Here at Humanscale, we have been trying to find innovative solutions to our textile waste problem and happened to bring textile scraps to the LPE for our booth's craft with the intent to make them into bow ties!

I invited Nisha to our table to check out our fabric to see if it was usable. All the pieces fell together rather easily. Nisha liked our fabric and color options, the size of the material didn't pose a problem, and we were able to send as much as she needed."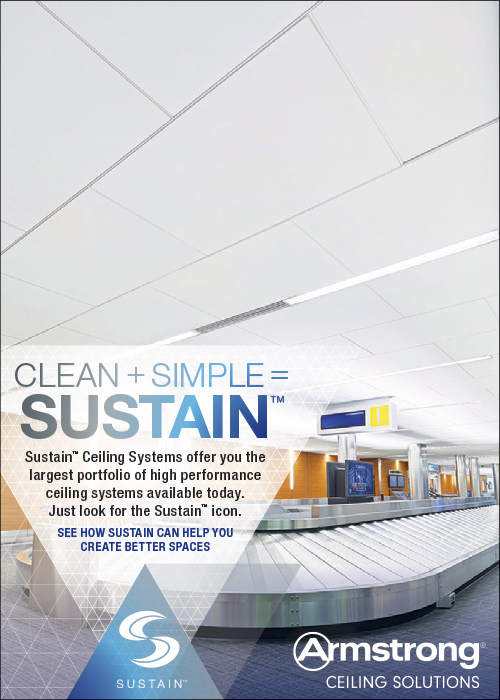 Having formed Knotzland's first large-scale fabric partnership, Nisha reflected equal excitement about this new collaboration:
"Humanscale is one of the leading companies in the Living Product space and this is a huge win for us to have the opportunity to not only reuse some of their textile remnants but also connect them with others craft businesses who can also benefit from the relationship.

It helps our ability to scale and grow while adhering to both of our core commitment to sustainability and resource conservation. There is huge room for supply chain development that allows for tremendous growth as we all we understand our places in the circular economy."
In the words of LF18 keynote Terry Tempest Williams, "Imaginations shared create collaboration, collaboration creates community, and community inspires social change." Similarly, Alex Tselepsis states: "Partnerships amongst manufactures within or across industries are the key to sustainably driven innovation. Tackling some of the world's biggest problems starts with some of the smallest collaborations. While competition may drive business, collaboration toward a common goal provides a sense of community, inspiration, and innovation. There is no limit to the unique accomplishments possible when partnering for a beneficial cause." We look forward to the future partnerships that will transpire at our events in 2018. We hope you can join us in Portland this May and later in Pittsburgh come September to help foster more collaborations.