Keeping plants in your home has been said to reduce stress and create a healthier living environment. However, the associated care with house plants is often a barrier for people.
In California, a group of students recognized the importance of having bits of nature in the home and submitted a winning solution to the student Living Product Prize competition.
Aquacity is a biomimicry-inspired product that combines the structural integrity of a honeycomb, the luminescence and water sensitivity of the Lobed Comb Jellyfish, the habitat of a Suriname sea toad, and the earth's water cycles.
The product concept is a modular, vertical hydroponic plant system that can adapt to any surface. The adaptability allows for decentralized plant cultivation and the ability to easily create an indoor garden. Entrants of the Student Living Product Prize were tasked consider how their product, the manufacturing process, and their business model could align with the Living Product Challenge (LPC) framework, and also use biomimicry principles.
Aquacity is designed to be manufactured using simple, highly-recyclable and recycled materials like high-density polyethylene using renewable energy. No soil is required, and the team estimates the system would use 90% less water than traditional gardening methods. The sound of flowing water helps to further connect users to natural cycles, and changing LED light colors alert users to changing nutrient levels in the water.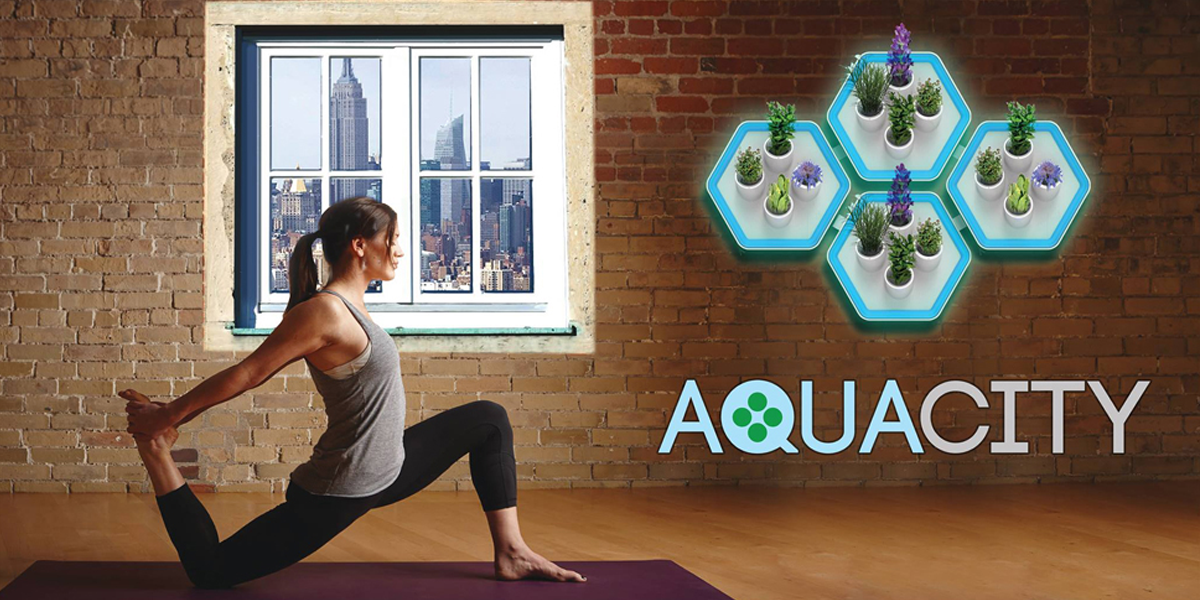 The winning team, a team of students from California State University, will receive $1,500 and professional coaching to help put their ideas into action from ILFI in recognition of their achievement. Contestants in the Open Category are still competing for a $10,000 Living Product Prize, which will be announced at the Living Product Expo, September 13-15 in Pittsburgh. Learn more about the Living Product Expo here.
The Living Product Prize is just one piece of a growing partnership with the Biomimicry Institute. Alignment between the vision and principles of these two organizations made the Living Product Prize a natural fit within the Global Design Challenge.